OSEA (Offshore Southeast Asia) has had a virtual break but is now back in real life as a new and refreshed trade show. At the forefront of offshore oil, gas and emerging zero carbon energy sources, OSEA keeps the focus on developments in oil and gas and showcase opportunities in offshore wind and hydrogen.
Interested in our drone inspection solution?Live demos in Singapore during OSEA 2022👍

The ScoutDI team
The Norwegian pavilion, Stand #BK3-06
In cooperation with our generous hosts Innovation Norway and the Norwegian Embassy, we are setting up a stand at the Norway Pavilion. Our CEO Nicolai Husteli, COO Kristoffer Slåttsveen, Sales Director Adrian Hancox and marketing director Eivind Sivertsen will be there, eager to meet you and guaranteeing an interesting chat about drone inspection, digitalization and the offshore industries. (see below for expo hours).
We' bringing a full drone system and will happily tell you all about it and how you can put it to the best use in your business. Would you like to see the system in action? We're offeringlive demonstrations of the Scout 137 Drone System and the Scout Portalat AOS Offshore just 10 km from the expo venue. See below.
So do come by to see us, on stand BK3-06 at the Norway Pavilion. Have a good chat, a nice sit-down, a cool drink and some of that famous Norwegian milk chocolate👍 Don't have a ticket yet? See below how to register for a free ticket!
Come see our solution live in Singapore – Private and open demo sessions available
During the OSEA 2022 we're offering demos of the Scout 137 Drone System and the Scout Portal, in collaboration with AOS Offshore. These are the two main parts of our solution: The Drone System is what you bring to the inspection site, and the Scout Portal is a cloud-based inspection data portal offering live remote inspection, extensive inspection replay options and more.
Private demo sessions are offered on Tue – Wed, 15-16 November, and we'd be happy if you could join us! A private demo lasts for 1 hour, in which we'll take you through the key features and capabilities of the Scout 137 drone and the Scout Portal. You will also get the chance to fly the drone yourself and get a feel for how it works.
Please click here to book a private demo of the Scout 137 Drone System and the Scout Portal.
You are advised to book as soon as possible, as demo slots are limited.
But if you can't get a private demo, there's a second chance in the open demo day.
Open Demo Day
We are also arranging an open demo day for everyone interested in seeing the Scout 137 Drone System and the Scout Portal live. This happens Thu 17th November, 15:00 – 18:00 SGT.
Make sure you don't miss this opportunity to see our solution up close in Singapore!
Interested parties should register their interest by sending an email to sales@scoutdi.com
Location (for private demos and open demo day):
AOS offshore 44 Pasir Panjang Road, Block E, Singapore 118504.

Click here for a summary of event details 👍

The Scout 137 Drone System
Designing the Scout 137 Drone System, special care has been taken to build an industry-standard inspection tool especially suitable for long-haul work in inaccessible and hostile environments, while meeting industry needs for safety, efficiency and digitalization. It is a highly optimized system that allows continual focus on the job at hand and get the most out of the data acquisition.

✅Unlimited flight time for uninterrupted, stress-free inspections. No battery changes!
✅3D LiDAR for real-time situational awareness and location-tagged inspection data, essential for no man entry inspections
✅Obstacle detection, anti-collision and smart autonomy moves.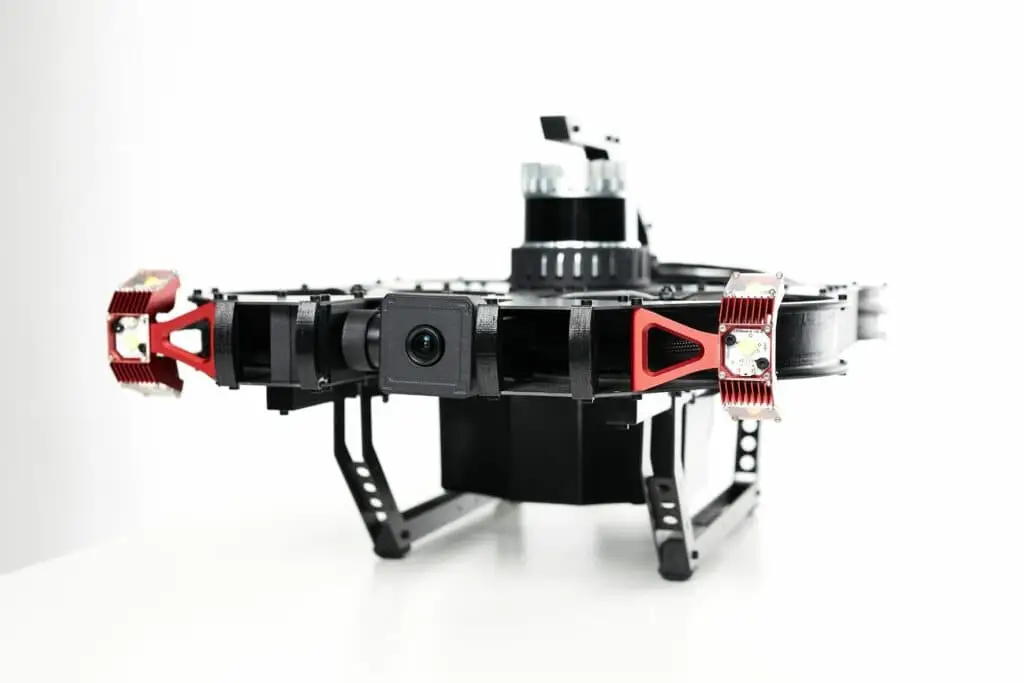 Complete, end-to-end data solution
The Scout Portal is the second main component of our solution. Together, the Scout 137 Drone System and the Scout Portal form a complete end-to-end data solution all the way from data acquisition to data review, annotation, analysis and reporting.
While the current norm would be to pull out the memory card from the drone once the flying is done, the Scout Portal offers so much more in terms of data security and backup, live collaboration and post-acquisition data processing tools.

✅Live streaming of video and 3D inspection data for remote participation in real time
✅Full inspection replay with interactive 3D point cloud, for focused integrity assessment and data annotation
✅Safe and scalable storage and backup, also accessible via API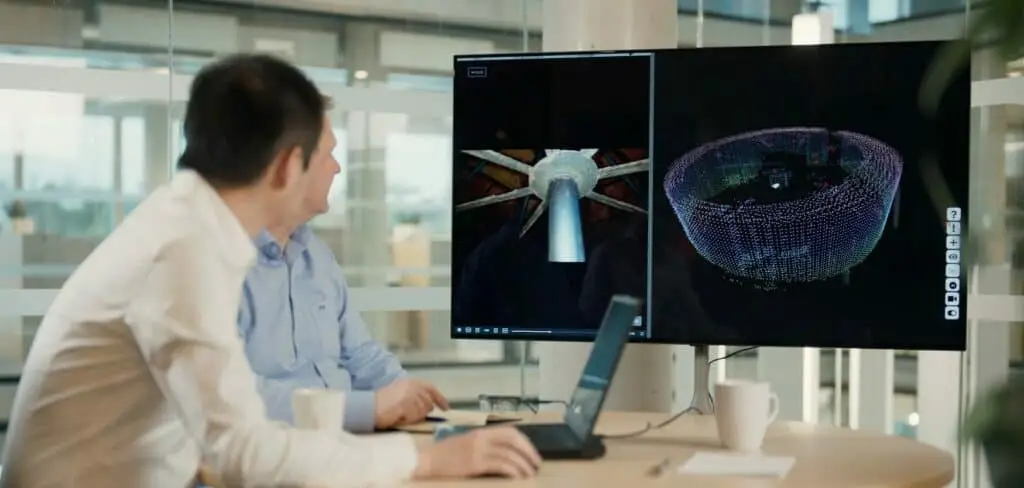 One-stop shop, updates included
All components of our system are built in-house and tailor-made for a tight fit and ease of use: Hardware, software and cloud service is a single-vendor, one-stop solution made in Norway. No integration or licensing of 3rd-party products and systems is necessary to complete the solution offering. This allows a closely integrated system with easy setup and fewer touch points for training, support and maintenance.
Want to come and see us?Find us on stand #BK3-06 at the Norwegian Pavilion👍

The ScoutDI team
OSEA 2022 event details
When: Nov 15-17, 2022
Where: Singapore

Expo and conference:
Marina Bay Sands Expo & Convention centre,
10 Bayfront Ave, Singapore 018956.
Exhibition hours:
Tue.15 – Wed.16 Nov, 10:00 – 18:00
Thu.17 Nov, 10:00 – 17:00

Open demo day, Thu 17 Nov:
AOS Offshore,
44 Pasir Panjang Rd, Block E, Singapore 118504
Got any questions? Email us at sales@scoutdi.com
Remember; we're on stand BK3-06 in the Norway Pavilion.

Click the map for directions.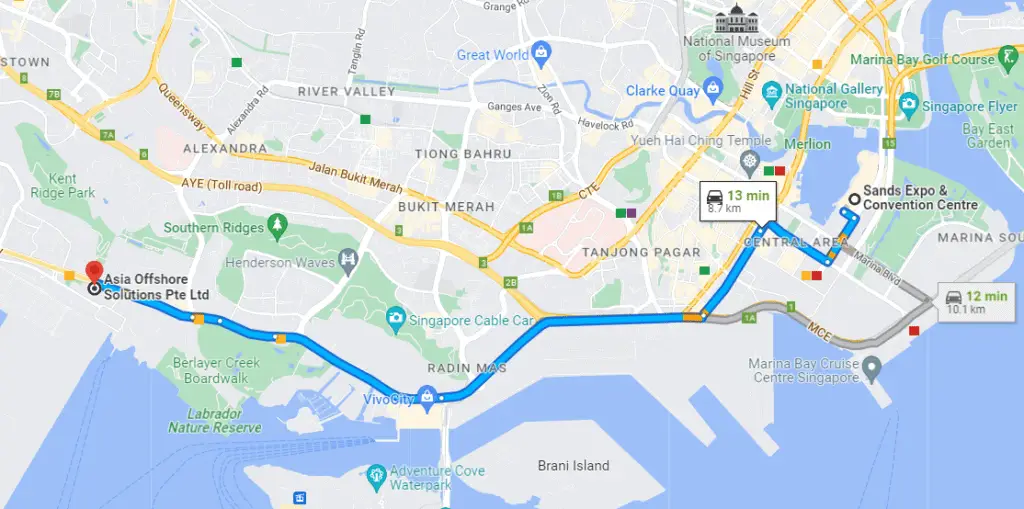 In addition to the expo, there are lots of interesting speakers in the conference – for more info, check out the conference agenda:Click here for conference agenda.
Don't have a ticket yet? Register for free tickets here!
See you in Singapore!👍