a powerful cloud-based tool
The Scout Portal is a powerful cloud-based tool for the live-streaming, capture, storage, and analysis of data for your confined space inspection needs.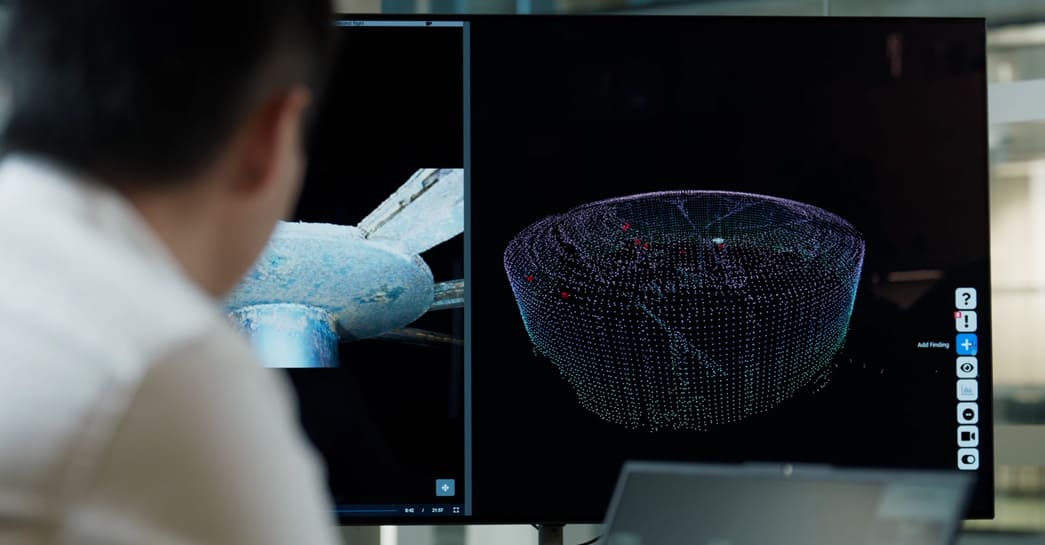 Visual data, accessible from anywhere
The Scout Portal is hosted on the Microsoft Azure cloud platform which means it is accessible anywhere an internet connection is available.
The Scout Portal can receive the live and offline video from the Scout 137 drone as well as the LiDAR point cloud and SLAM position data. You can also upload visual data from other sources such as cameras and third-party drone systems and make use of the processing tools available. With a large amount of online storage available, you no longer need to worry about where to put the inspection data from your flights.
Video
Images
Lidar Point Clouds
SLAM Position Data
Inspection Live Stream
Drone inspection operations can be live-streamed through the Scout Web Portal when the drone ground station is connected to the internet. Remote viewing the inspection can take place anywhere in the world and reduces the need for people to be physically present in the inspection asset.
Data Visualization
The portal's split screen view allows you to see both the video and 3D Lidar point cloud allowing you to maintain your situational awareness while viewing the inspection data.
Inspection Report Generation
Inspection reports in MS Word format can be create and tailored to your specific communication needs.
Cloud Data Storage
With cloud storage you no longer need to worry about running out of space or what to do with your archived data. We provide a worry-free inspection data storage solution.
Data Analysis
Advanced machine learning and AI tools can be integrated with the portal to assist in identifying crack, corrosion, and surface anomalies.
API Access
Can be used when your data systems need to talk to or access data directly from the Scout Portal.
The Scout 137 Drone System has been specifically designed to give you control, coverage, and situational awareness for your confined space inspection activities.