Meet our applications engineer Malshan Perera
He finished his master's degree in Product and System Design just in time before thankfully deciding to join the ScoutDI indoor drone adventure.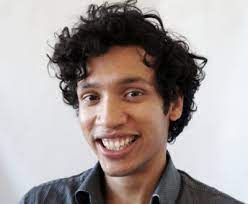 Malshan is a creative soul with a good sense of humor. He has a keen interest in anything that flies and an already solid knowledge of the aeronautical and drone industries.
So what is he doing fencing our drone?
As a ScoutDI applications engineer, Malshan will become a system superuser and must work hard to maintain a deep understanding of the product and its applications. He will take part of testing and QA before any system is shipped. He will provide system trainings for ScoutDI customers, and you can also expect Malshan to be your man when you need support or application guidance. And we – the rest of the ScoutDI team – know he will bring your feedback back to us so we can build solid content to grow our knowledge base and refine the ScoutDI value chain. Life as a Scout is hard but rewarding!
Drone flight and control systems engineering
And the drone-fencing is simply part of it:
– I am evaluating and documenting the flight parameters of the drone, says Malshan. Mainly, looking at PID regulator coefficients.
The Scout 137 drone maintains absolute position very well when the pilot is not manipulating the controls. PID regulators are commonplace in drone control systems to do just that, to maintain a "good hover".
Pushing or poking the Scout 137 out of position with a stick represent disproportionate or abrupt displacements.
They are simply nice and easy ways to emulate it sliding off or bumping into something.
– This allows me to evaluate the hover. It was super-stable, very robust and I am very satisfied. I enjoy working on all these different levels of our product while also making the material that helps the customer use it faultlessly.
It's a pleasure having you onboard, Malshan!
Read more about drone stability, autonomy and situational awareness here.