ScoutDI has appointed Confined Space Robotics to be our authorized sales agent for Canada and the United States.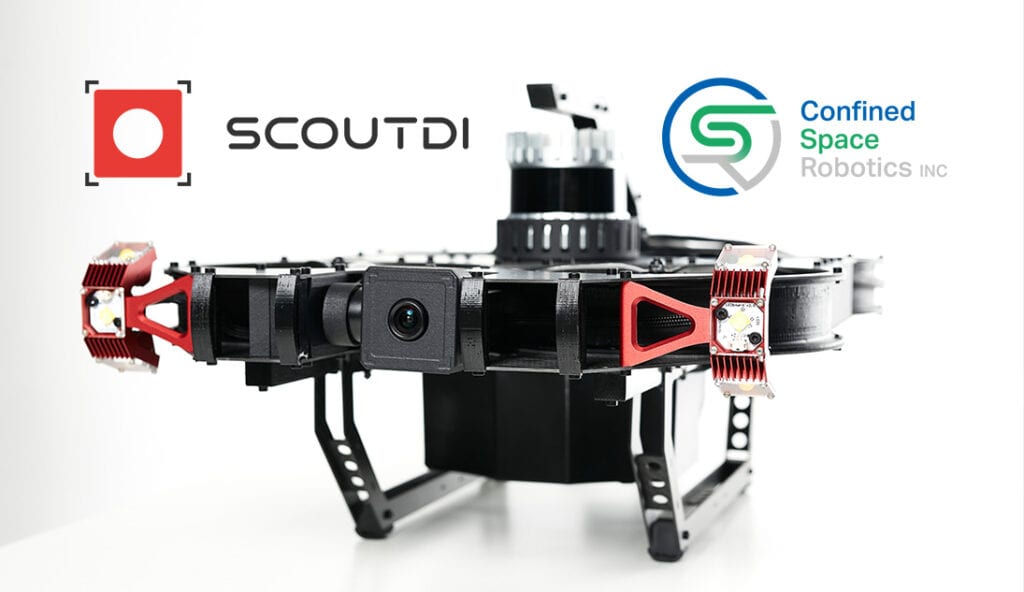 ScoutDI is pleased to announce that Confined Space Robotics (CSR) has joined our sales partnership network. This will make it easier for customers in the region to access ScoutDI's end-to-end drone inspection technology for safer and more cost effective indoor industrial inspections.
We are happy to be working with like-minded companies to bring our technology to new regions and customers. CSR have built up strong competence on robotic solutions and we look forward to this collaboration

Nicolai Husteli, CEO, ScoutDI
The use of drone technology for inspection of indoor industrial spaces continues to grow rapidly as companies look to safer alternatives to sending people into such environments. Working at height, hazardous atmospheres and the costs associated with these inspection activities are just a few of the operational risks that ScoutDI technology addresses through our drone based non-entry inspection solutions.
We are thrilled to begin this relationship with ScoutDI. The addition of drone technology to our suite of robotic solutions rounds out our service offering with the goal of eliminating humans working in hazardous and confined spaces

Norman Spence, CEO, Confined Space Robotics
The ScoutDI partnership with CSR is further validation of the Scout 137 drone's unique capabilities for indoor industrial inspections. Harnessing advanced situational awareness for BVLOS (beyond visual line of sight) flight, and a truly end-to-end data management solution through the Scout Portal, gives customers an unparalleled capability for their confined space inspection needs.
About ScoutDI
ScoutDI is an inspection technology company headquartered in Trondheim, Norway that offers end-to-end, fully digitalized data solutions for inspection of confined spaces in oil & gas, maritime, aquaculture, agriculture, infrastructure, power generation and other industries. ScoutDI has developed the Scout 137 drone for gathering location-tagged visual inspection footage, from spaces where human access will be unsafe, time-consuming, and expensive. In addition, the Scout Portal provides an online inspection data service for inspection live-streaming, instant replays, reporting plus data management and API integration with other third-party systems.
More information can be found on www.scoutdi.com
About Confined Space Robotics
Confined Space Robotics (CSR) is a robotics solutions company that offers technology that changes the industry's approach to inspections. CSR is dedicated to eliminating the need for humans to enter dangerous confined spaces such as tanks and vessels required in the production of petrochemicals and fertilizers. CSR provides its customers a comprehensive training model on its robotic solutions all with the intent to perform project work with zero injuries. Since robots do not get tired or fatigued like humans, our robotic solutions may consistently outperform human counterparts in terms of speed, quality, and consistency.
More information can be found on www.csrrobotics.com