The ENERGY DRONE & ROBOTICS SUMMIT in Houston, Texas is the largest event in the world for UAVs, Robotics & Data/AI/ML, exclusively focused on the business and technology of unmanned systems, automation and data/AI in energy & industrial operations.
It is the time and place to learn about and see the new and cutting-edge drone, robotics and data/AI technology with your own eyes and talk to people developing it and using it.
Happening this year in Houston, Texas as always, on June 12-14.
Excellent event and a great place for the energy companies to all connect with the latest robotics and drone technology, well done!

Joe Henry, Lone Star UAS Center of Excellence
Next-gen Scout 137 Drone System at booth #812
The Scout 137 Drone System is a tethered drone system for safe and efficient indoor inspection, developed for no human entry / BVLOS operation. We have given special care to build an industry-standard inspection tool especially suitable for long-haul GVI and CVI work in inaccessible and hostile environments where GPS and optical positioning is unreliable, while meeting modern industrial digitalization needs.
The Scout 137 Drone System has several unique benefits, including:
Tether for unlimited flight time and stress-free on-site efficiency
3D

LiDAR

for location-tagged inspection data and real-time spatial awareness, enabling

BVLOS

operation
Cloud-based data management, inspection replay and live streaming via the Scout Portal.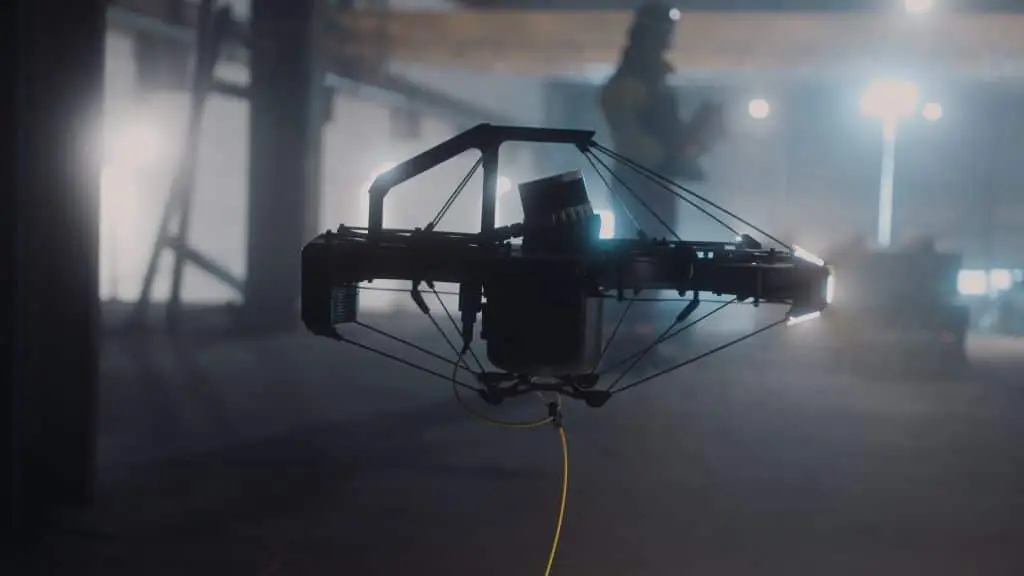 Drone-Zone demo Tuesday Jun 13 at 2:00 PM
The updated next-gen Scout 137 Drone System has several new features that we're eager to show you: Motor config, guard rails and a new LiDAR. The Ground Station is smaller and 50% lighter.
It's therefore extra exciting to welcome you to booth #812 at the ED&R Summit so we can tell you all about it and discuss what it can do for you. The event also features a Drone-zonefor live flight demos, which is right next to our booth by a few meters.
Click here to learn more about the next-gen Scout 137 Drone System and watch a video. But make sure you make it to booth #812 on Tuesday June 13 at 2:00 PM tosee it for yourself! 📢 This is a great opportunity to come see the next-gen Scout 137 Drone System live, talk to us and discuss your application.
FREE expo ticket – come as our guest
We have are happy to be able to offer our friends free entrance to the ED&R Summit expo – giving you the opportunity to browse around all the companies and products, talk to the people and see the demos.

Here's what you need to do:
If you run into problems with this or want to set up a private appointment, please contact us via email to sales@scoutdi.com👍
Hectic and successful days at the #EDRSummit 2022. No doubt the place to be for drones, robots and AI in energy & industrial operations

Nicolai Husteli, CEO of ScoutDI
Event details
Date: June 12-14, 2023
Location: Houston, Tx
Venue:The Woodlands Waterway Marriott Hotel & Convention Center

Exhibit hours:
Monday June 12: 4:00 PM to 6:30 PM
Tuesday June 13: 10:00 AM to 6:00 PM
Wednesday June 14: 9:00 AM to 12:00 PM
Drone-zone live flight demo:
Tuesday June 13: 2:00 PM to 2:30 PM
There are also lots of interesting presentations and demos – for more info, check out the official ED&R Summit website:Click here.
Send an Email to sales@scoutdi.com for more information or a private appointment.
See you there! 👍